Corporate Accounts Manager, Government (southeast)
Date: Nov 13, 2023
Location: Atlanta (USA), Georgia, US - United States
Company: Arjo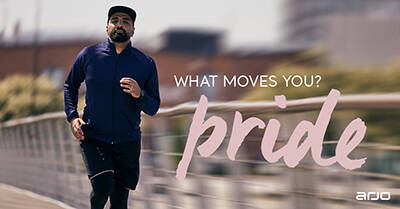 Arjo welcomes people from all backgrounds and walks of life. We are an Equal Opportunity Employer and our employees are people with different strengths, experiences and backgrounds, who share a passion for improving people's lives. We believe our people make all the difference in cultivating an inclusive, relatable culture that welcomes ideas, encourages innovation, and values belonging.
Arjo's Total Rewards programs reflect who we are as an organization and the value we have in our people. Our programs support our commitment to open communication, ethical behavior and safety, and growth and development of our employees. We provide a fair and competitive compensation program that attracts, retains, and rewards high performing employees at all levels. These are the elements of our Total Rewards Programs:
Total Cash – Base pay and variable compensation are the primary elements of the Arjo Base Compensation program.  These elements are offered consistently within a specific job classification and vary depending upon the nature of the job. 
Benefits – We provide a competitive Benefits program that is designed to help Arjo employees maintain health and wellness for themselves and their families meet their financial commitments and prepare for retirement with an award-winning 401k plan.
Talent Development – We support the development and growth of our employees through talent review and development and create career pathways for top performers.
Work-life Flexibility – At Arjo, we believe in embracing flexible ways of working. Our responsibility is to enable our people in performing and delivering according to their best abilities, and we recognize workplace flexibility as one way to enable this.
Arjo's sales philosophy starts by understanding and identifying customer demands before they become challenges. We are committed to empowering movement, which has direct impact on increased quality of care and outcomes for caregivers and patients.
As the Corporate Account Manager in Government Affairs, you will be responsible for carrying out the overall sales strategy within the Southeast States. Your day-to-day will focus on developing relationships and uncovering opportunities within the Federal Government market in order to meet/exceed strategic, operational and financial goals set by the organization.
At Arjo, we define Government Affairs as the healthcare setting empowered by the Federal Government, which includes the following segments: Department of Veteran's Affairs, Department of Defense, United States Department of Health and Human Services & Indian Health Services. Within this Federal market, Government Affairs covers all acute and post-acute business (i.e. long-term care and home-care).
This position requires a sales professional with high-energy and a well-rounded background that can contribute to a growing organization.
The selected Sales professional will contribute to and support the overall company strategy and will build account-specific sales strategies within the Southeast region. This role will require outstanding organizational and planning skills as the assigned territory is large and inclusive of multiple Federal Government segments. Performance to be measured on key performance indicators defined by leadership. In this role, you will need to be comfortable selling clinical value as market decisions are rooted in local physician and clinical preference and less by corporate/system-level contracts.
KEY DUTIES AND RESPONSIBILITIES:
Strategic Leader
Build ideas, communicate and work with cross function departments to achieve team and individual goals.

Support and participate in internal advisory groups for strategic vision and initiatives.
Strong Business Skills
Able to speak fluently about Arjo's product & solutions; has a strong grasp of competitors' products and solutions to better position Arjo's offerings.

Knowledge of assigned healthcare markets, various purchasing vehicles, customer's challenges & how they translate to geographical needs.

Strong understanding of all class of trades within assigned markets & sales approaches to meet segment needs.
Rigorous Approach
Incorporate Arjo's Sales methodology and embed it into the DNA of the daily routine.

Own and manage pipeline; conduct regular pipeline reviews with management.

Monitor and manage projections and conduct regular reviews to improve Supply Chain accuracy.
Target & Growth Focused
Exhibit a growth mindset; understand the importance of delivering on monthly, quarterly & annual targets
QUALIFICATIONS:
Bachelor's degree in Business or related field.

Minimum 2-years' experience in Corporate Accounts Sales role in healthcare; strongly prefer experience selling medical device into the Government channel (VA, DoD & IHS).

Bilingual fluency in English and Spanish preferred.  
EEO AA M/F/Vet/Disability: Arjo Inc. is an equal opportunity and affirmative action employer and gives consideration for employment to qualified applicants without regard to race, color, religion, age, national origin, disability, military service, protected veteran status, genetic information, sex, sexual orientation, gender identity, or any other characteristic protected by federal, state or local law. Please review the U.S. Department of Labor EEO Is the Law Poster, EEO Is the Law Supplement and Pay Transparency Nondiscrimination provision here: https://www.dol.gov/ofccp/regs/compliance/posters/ofccpost.htm Qualified Applicants who require a reasonable accommodation for any part of the application and/or hiring process may contact us through the following email address: application.accommodations@arjo.com
About Arjo
At Arjo, we believe that empowering movement within healthcare environments is essential to quality care. Our products and solutions are designed to promote a safe and dignified experience through patient handling, medical beds, personal hygiene, disinfection, diagnostics, and the prevention of pressure injuries and venous thromboembolism. With over 6500 people worldwide and 65 years caring for patients and healthcare professionals, we are committed to driving healthier outcomes for people facing mobility challenges.
For more information about Arjo visit www.arjo.com