Senior designer - Magog, Canada
Date: Mar 7, 2023
Location: Magog QC (CAN), Quebec, Canada
Company: Arjo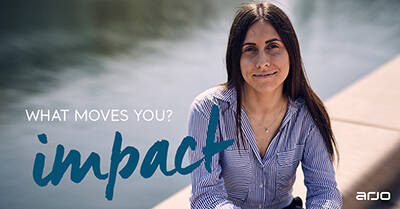 Empowering careers at ARJO
At Arjo, we know what moves us. We go above and beyond for people facing mobility challenges. We take every opportunity to work and grow as one team and take pride in sharing our knowledge and experience. Does that sound like something that moves you too?
This could be your opportunity to begin a challenging and rewarding career in a healthcare company that empowers movement for people with mobility challenges.
Responsibilities:
Participate in the development of new patient lifts and mobility aids according to the product development process (PDP) and regulatory requirements;
Model concrete solutions (CAD) and integrate technical inputs, industrial and manufacturing design;

Mount 3D models to allow the management of platforms; 

Choose materials and manufacturing processes;

Design functional assemblies (tool, sequence, interference);

Carry out detailed drawing including geometric and dimensional tolerancing (including calculation of functional sets);

Manage and maintain the electronic vault of drawings including assemblies and drawings;

Find solutions to correct problems related to the design of parts;

Manage orders for externally manufactured prototypes;

Participate in the assembly and debugging of prototypes.
Experience profile sought:
College diploma in mechanical engineering combined with 5 years of experience in 3D design or university degree in mechanical engineering or any other work experience deemed relevant;

Proficiency in Solidworks software including surface drawing functions;

Good knowledge of manufacturing and assembly processes;

Knowledge of material strength;

Knowledge of geometric tolerancing;

Experience in finite element analysis an asset;

Experience in injection molding an asset;

Rigor, creativity, manual skills, autonomy;

Ability to contribute to multiple projects at the same time;

English 3/5
Why choose Arjo:
Very nice working atmosphere aligned with the human values of the company where teamwork is advocated;

Group insurance with coverage paid by the employer at 75% (dental, vision, medical);

RRSP with employer contribution of up to 4.2%;

Mobile leave and paid days during the holiday season;

Summer schedule possible;

Possibility to travel abroad;

Charging station for electric cars;

Leadership focused on professional development and open to new ideas;

Splendid natural environment nearby;

Rewarding and diverse tasks;

So much more to discover!
About Arjo
At Arjo, we believe that empowering movement within healthcare environments is essential to quality care. Our products and solutions are designed to promote a safe and dignified experience through patient handling, medical beds, personal hygiene, disinfection, diagnostics, and the prevention of pressure injuries and venous thromboembolism. With over 6000 people worldwide and 60 years caring for patients and healthcare professionals, we are committed to driving healthier outcomes for people facing mobility challenges.
For more information about Arjo visit www.arjo.com