Fleet Repair Specialist, Mississauga, ON
Date: May 28, 2023
Location: Mississauga ON, Matheson East , Ontario, Canada
Company: Arjo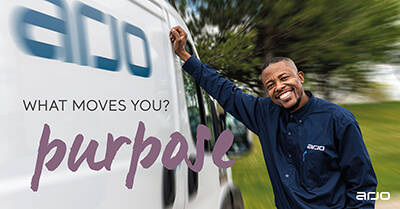 Empowering careers at ARJO
What moves you? Come join dedicated people in pursuit of changing lives for individuals with health and mobility challenges. Develop your skills alongside industry professionals serving your community every day!
Arjo welcomes people from all backgrounds and walks of life. We are an Equal Opportunity Employer and our employees are people with different strengths, experiences and backgrounds, who share a passion for improving people's lives. We believe our people make all the difference in cultivating an inclusive, relatable culture that welcomes ideas, encourages innovation, and values belonging.
Position: Fleet Repair Specialist
Location:  Mississauga, ON
 
The impact you will have
The Fleet Repair Specialist is responsible for completing professional repair of medical equipment including quality testing and packaging for redeployment.
This position will also be required to clean, maintain and troubleshoot our products while ensuring that proper protocol and procedures are followed.
As the Fleet Repair Specialist, you will be responsible for:
Troubleshooting, repair and testing a variety of Therapeutic Support systems (TSS) units.

Test, troubleshoot and replace electronic circuit boards

Complete test requirements and quality control evaluations.

Manage spare parts inventory

Assist with shipping/receiving duties

Provide phone support to FSRs regarding technical questions and contact customers regarding customer-owned repairs or problems

Adheres to Regulatory requirements and Company/Job Safety policies

Willingness to travel as required

Other duties as assigned
The skills you will need
Experience in a similar industry or capacity.

Strong analytical skills required

Extremely detail oriented

Well organized

Excellent verbal and written skills
What we will offer in return
You will support our vision to be the most trusted partner in driving healthier outcomes for people facing mobility challenges. In return, we recognize and value our global employees. Our Total Rewards programs reflect who we are as an organization and the value we have in our people. Our programs support our commitment to open communication, ethical behavior and safety, and growth and development of our employees. All of these programs help to promote our highly engaged and vibrant workplace - our most recent employee engagement survey score was 8.2/10! In addition, you will be eligible for:
Full Benefit Coverage – medical, dental, vision, life insurance

Registered Pension Plan (RPP) - 4.5% company contribution plus a 20% match of voluntary employee contributions

Education Assistance Program

December 24 and your birthday as extra paid days off

Volunteer Time Off Program – paid time off to volunteer

Participation in social and wellness events

Base pay and variable compensation. Vary based on the nature of the job

Paid Training and Development - We support the development and growth of our employees through constant training opportunities.
Why diversity matters to us
At Arjo, we believe in the power of diversity. We strongly encourage applicants from all parts of society, which means building a more diverse, equitable, inclusive and engaging environment – not only in the workplace, but also within the communities that we serve, work in and live in. We achieve this through a culture and mindset that values the uniqueness of all our people.
Great discoveries happen when people from a diverse set of backgrounds come together. The people at our company support one another. At Arjo Canada Inc. we are committed to implementing, maintaining and enhancing accessibility with respect to employment and the use of all Arjo goods, services, programs and facilities in a timely manner for all persons with disabilities in a manner that:
Respects their dignity and independence;

Ensures reasonable efforts are made to provide an opportunity equal to that given to others; and

Provides opportunities for persons with disabilities to benefit from the same services, in the same place, and in a similar way to others, to the greatest extent possible

Providing an environment where we empower and work as one team
Achievements & Partnerships
Arjo Canada is proud to be an Employer Partner with the Canadian Centre for Diversity and Inclusion (CCDI), which provides us with a number of benefits that will support us on our diversity and inclusion journey.

Arjo Canada Inc. has been selected for The Career Directory as 2023 Canada's Best Employers for Recent Graduates, a guide to entry-level recruitment for recent college and university graduates.

Arjo Canada has been certified as a Great Place to Work® after a thorough, independent analysis conducted by Great Place to Work Institute® Canada. This certification is based on direct feedback from our employees, provided as part of an extensive and anonymous survey about their workplace experience.
About Arjo
At Arjo, we believe that empowering movement within healthcare environments is essential to quality care. Our products and solutions are designed to promote a safe and dignified experience through patient handling, medical beds, personal hygiene, disinfection, diagnostics, and the prevention of pressure injuries and venous thromboembolism. With over 6000 people worldwide and 60 years caring for patients and healthcare professionals, we are committed to driving healthier outcomes for people facing mobility challenges.
For more information about Arjo visit www.arjo.com