Account Manager - Wellington, New Zealand
Date: Mar 13, 2023
Location: Mount Victoria-Wellington (NZL, Wellington, New Zealand
Company: Arjo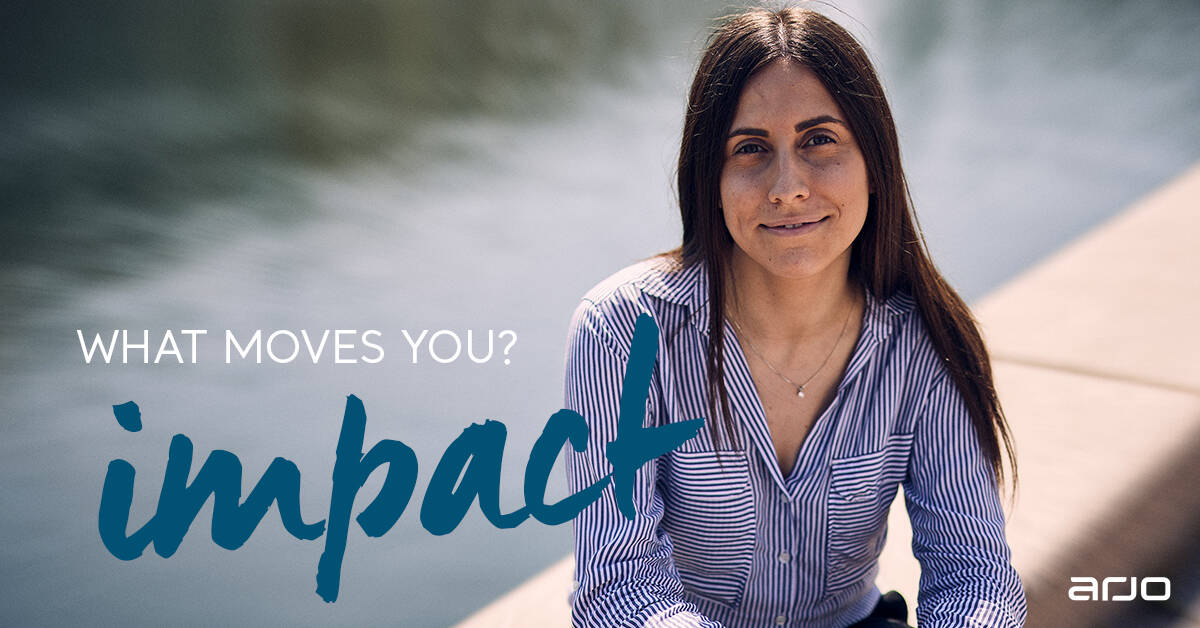 Empowering careers at ARJO
At Arjo, we know what moves us. We go above and beyond for people facing mobility challenges. We take every opportunity to work and grow as one team and take pride in sharing our knowledge and experience. Does that sound like something that moves you too?
This could be your opportunity to begin a challenging and rewarding career in a healthcare company that empowers movement for people with mobility challenges.
What is the Opportunity?
We are seeking expressions of interest for an experienced Account Manager or Clinician with an ambition to move onto a Sales role to join our passionate, highly driven and successful sales team based in Wellington. The primary focus of the role is to sell and promote Arjo products and services to new and existing customers within the Acute Hospital sector and Aged Care (LTC) portfolio in the lower north island region.
We are looking for a person to:
Network widely with key opinion leaders throughout the lower north island regions facilities.

Lead the conversation with health executives in order to identify, grow, develop and maintain key customer relationships.

Identify new high-growth markets for new products.

See your ideas in action, by developing a strategic plan and business strategies for new products.

Explore new frontiers by identifying new revenue streams for existing product lines and lead annual market analysis by intelligence gathering on customers and competitors.
To be successful in this position, you will ideally possess:
At least 3 years clinical experience with an ambition to move into a Sale role and/or sales experience in critical, acute care or Aged Care, selling direct into the hospital environment.

Outstanding consultative selling abilities and excellent interpersonal skills with all potential customers in a facility including executive level customers.

An obvious passion for exceeding your customer's expectations.

A proven sales record

of exceptional performance within the medical device

and the ability to meet quotas. A 'new' business mentality with a strong desire to succeed.

Polished, a strong impact and presence with the ability to motivate, influence people and a clear communicator.

Local knowledge of the healthcare market and established relationships with potential customers.

The ability to work collaboratively with both customers and colleagues.

Commercial awareness.

Ability to work under pressure. Energetic and highly motivated. Be able to negotiate around challenging scenarios.

Excellent organisational, time management, planning and analytical skills.

A high level of confidence and comfort in various health care/medical settings and environments (i.e. hospitals, long-term care or disability accommodation, mental health facilities).

A high level of empathy and sensitivity to patients, residents and staff in health and medical settings.

Proficient computer skills.
What We Will Offer In Return
Work in a highly engaged and vibrant workplace culture. A flexible work environment, including hybrid (remote and office) work arrangements. You will support our vision to be the most trusted partner in driving healthier outcomes for people facing mobility challenges. In return, we recognize and value our global employees. You will have our full support, training and opportunities for professional development.
Why diversity matters to us
At Arjo, we believe in the power of diversity. We strongly encourage applicants from all parts of society, which means building a more diverse, equitable, inclusive and engaging environment – not only in the workplace, but also within the communities that we serve, work in and live in. We achieve this through a culture and mindset that values the uniqueness of all our people.
Successful applicants will be required to undergo a Drug & Alcohol Screening, Reference Checks, a National Police Check and be vaccinated against Covid-19 prior to appointment.
For those with a passion to improve mobility outcomes for others, a rewarding career at Arjo awaits. We look forward to receiving your application! 
About Arjo
At Arjo, we believe that empowering movement within healthcare environments is essential to quality care. Our products and solutions are designed to promote a safe and dignified experience through patient handling, medical beds, personal hygiene, disinfection, diagnostics, and the prevention of pressure injuries and venous thromboembolism. With over 6500 people worldwide and 65 years caring for patients and healthcare professionals, we are committed to driving healthier outcomes for people facing mobility challenges.
For more information about Arjo visit www.arjo.com