MOVE Clinical Consultant @ARJO (Newark, NJ or NYC area)
Date: Mar 18, 2023
Location: New York, NY (USA), New York, United States
Company: Arjo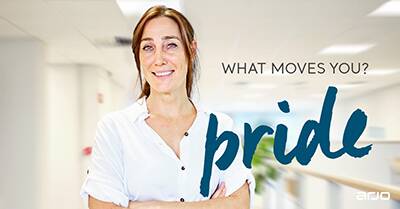 Arjo's MOVE program is an outcomes-based assessment and education program focusing on safe and ergonomic use of patient handling equipment, safe patient handling practices, and benefits of early mobility.
As Arjo's MOVE Clinical Consultant you will deliver MOVE programs within selected customer contracts.
In this role, you'll be a mentor for customer facilities to encourage and drive the development of culture change towards safety and patient care. This position works closely with all areas of Arjo to promote MOVE programs and support the Sales team with Clinical expertise.
Day-to-day activities:
Analyze, monitor, and document customer performance metrics.

Direct, schedule, coordinate and implement the Move program and Arjo's equipment in-service training/education programs.

Provide detailed reports at the conclusion of each onsite clinical consultation visit.

Collaborate with customers and internal MOVE/Arjo colleagues to provide strategic solutions.

Mentor/coach internal program champions to overcome ingrained nursing and/or rehabilitative attitudes that are counterproductive towards achieving a minimal-lift environment and culture change.

Communicate regularly with MOVE management, Sales representatives, and customer leaders to ensure that MOVE service offerings are maintained in accordance with client contract.

Maintain current knowledge of Arjo's products and MOVE service offerings.

Assist with field training/education of new staff (Clinical Consultant, Clinical Trainer, Sales staff, Corporate Accounts, etc).
QUALIFICATIONS: 
Associate's degree in Nursing or related field (Bachelor's degree preferred).

Minimum 3 years of clinical practice/direct patient care within acute care and/or long term care environment.

Experience training/educating healthcare personnel on product use.

Experience with a medical device company or pharmaceutical company, and/or clinical experience in a specialty area: Wound Care, Medical-Surgical, Orthopedics, Urgent Care, Operating Room, Intensive Care, Rehabilitation, Emergency Room.

Current licensure required (RN, PT, OT designation or PTA or LPN, preferably accompanied with Safe Patient Handling certification). Must be maintained through the course of employment.

Strong communication skills – verbal, written, presentation.

Demonstrated understanding of principles of ergonomics and/or risk management.

Ensure compliance with all FDA and Worldwide Quality & Compliance regulations.

Intermediate Microsoft Office skills in Excel, Word and Outlook and familiarity with Customer Relationship Management (CRM) tools (SalesForce.com) and other database concepts.

Travel requirement is approximately 80%.
About Arjo
At Arjo, we believe that empowering movement within healthcare environments is essential to quality care. Our products and solutions are designed to promote a safe and dignified experience through patient handling, medical beds, personal hygiene, disinfection, diagnostics, and the prevention of pressure injuries and venous thromboembolism. With over 6500 people worldwide and 65 years caring for patients and healthcare professionals, we are committed to driving healthier outcomes for people facing mobility challenges.
For more information about Arjo visit www.arjo.com